Discounts and Packages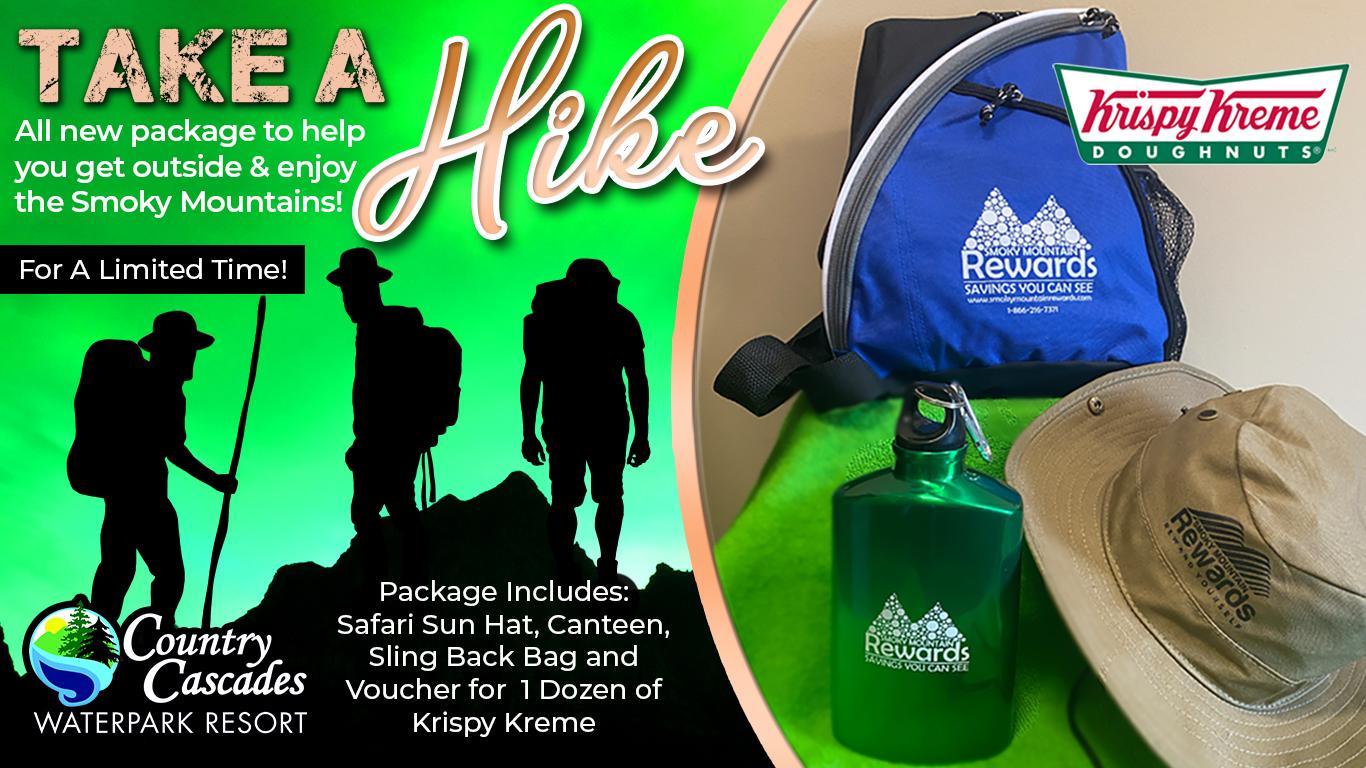 Take A Hike
All new package to help you get outside and enjoy the Smoky Mountains!
Available June 13th, 2021 thru September 4th, 2021
Plan your hike today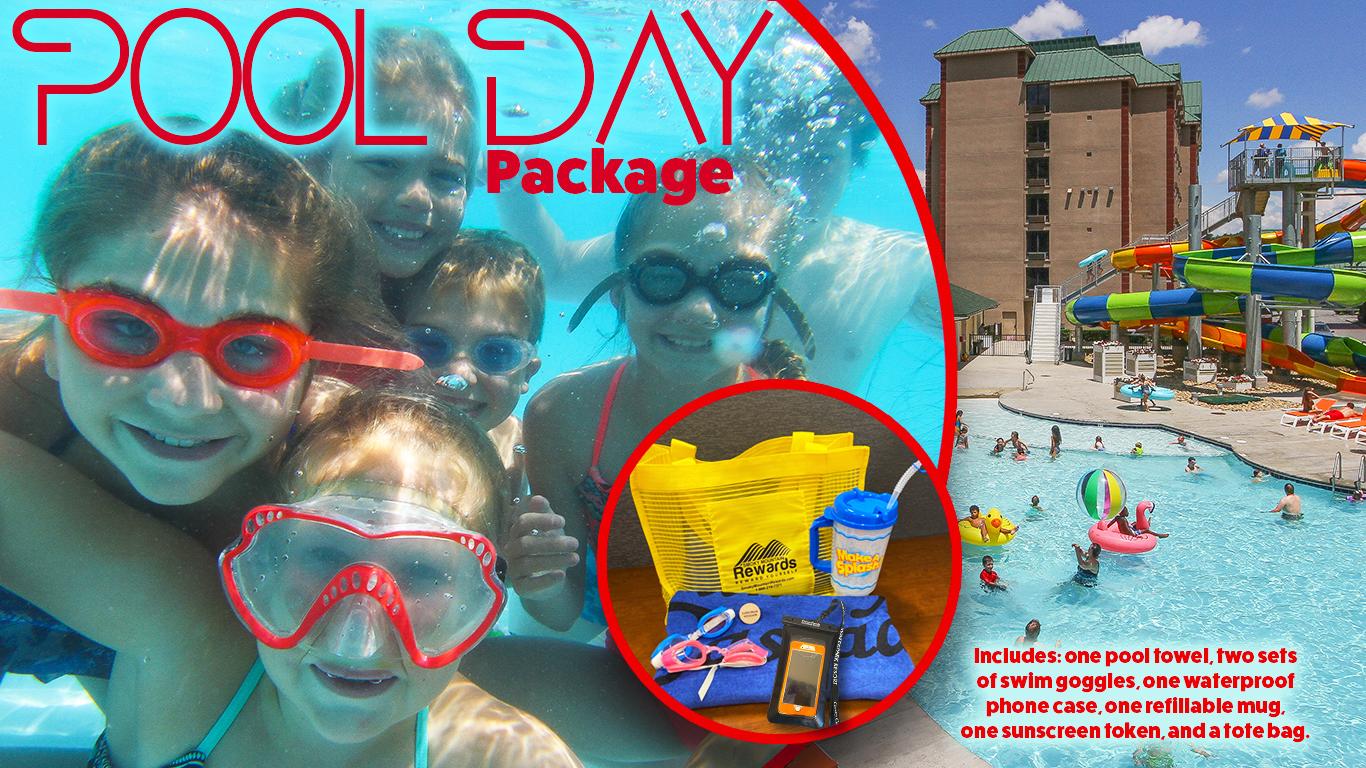 Pool Day
Make it a POOL DAY at Country Cascades Waterpark Resort and we'll include the beach towels, swim goggles, and more.
Available June 1st, 2021 thru September 23rd, 2021
Reserve your fun today...